About Southwick & Meister, Inc.
Founded in 1952, Southwick & Meister, Inc. is a family-owned and operated manufacturer of premium-quality collets, bushings, cutting tools, and more for CNC mills, lathes, Swiss-turning centers, and more. We proudly serve customers worldwide with a constantly-growing inventory of standard, semi-standard, and specialty products, including those that are designed and produced specifically for use with new and old equipment from many leading manufacturers. Our experience, longevity, and focus on innovation has made us the go-to partner for precision manufacturers throughout the world.
---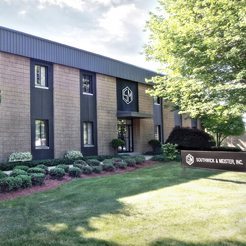 Focused on Innovation
Ongoing Solutions for an Ever-Evolving Industry
A lot has changed in precision machining over the past six decades, but our commitment to offering innovative products has remained the same. As machining and CNC equipment has advanced over time, our team has worked tirelessly to ensure our product offerings stay ahead of these trends. This means that our products are never out of date, yet we are also able to support customers with even the most arcane equipment and non-catalog product needs as well. Our latest innovations have included titanium and biocompatible products, and we are perfectly equipped to stay at the leading edge of precision machining equipment for many years to come.